AWARDEES & PRESENTERS
Excellence in National Stewardship of the Ocean
President Anote Tong of Kiribati
For his role in creating one of the world's largest and most biologically rich marine protected areas, the Phoenix Islands Protected Area
Presented by Dr. Greg Stone (2011 recipient)
Excellence in Science
Dr. Nancy Rabalais
For her work identifying the Gulf of Mexico Dead Zone and tireless efforts to reduce its upstream causes
Presented by Dr. Steve Palumbi (2011 recipient)
Excellence in Policy
Senator Sheldon Whitehouse
For his advocacy for ocean protection in the U.S. Senate and establishing the Senate Ocean Caucus
Presented by Representative Sam Farr (2010 recipient)
Excellence in Solutions
Dr. Geraldine Knatz
For leading the clean-up and greening of major commercial seaports in southern California and globally
Presented by Omar Benjamin
Excellence in Media
Brain Skerry
For his photography and public outreach efforts which offer both wonder and warning on the state of the ocean
Presented by Juliet Eilperin (2011 recipient)
Excellence in Exploration
Ocean in Google Earth
For making discovery and exploration of the ocean world possible for anyone with internet access
Presented by Don Walsh (2010 recipient)
Christopher Benchley Youth Award
Ta'Kaiya Blaney
For her activism and song-writing which has inspired those opposing oil pipeline and tanker terminal plans
Presented by Kyle Thiermann (2010 recipient)
Hero of the Seas
Peter Douglas
For his decades of work assuring public access to and protection of California's 1,100 miles of coast
Presented by John Laird
Top
THE EVENT

Blue Frontier Campaign and Wendy Benchley invite you to join them in celebrating eight extraordinary individuals who have made significant contributions in marine conservation and to honor the legacy of Peter Benchley, author of Jaws and lifetime marine conservationist.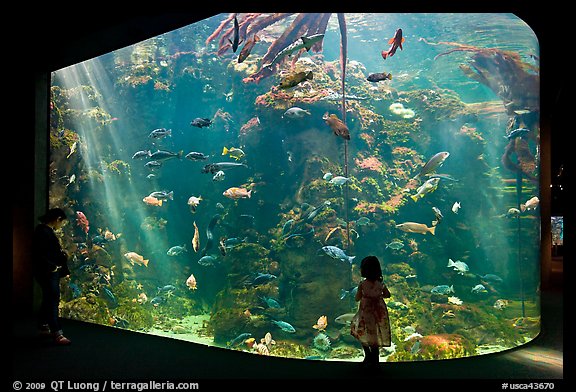 The Peter Benchley Ocean Awards are the preeminent ocean awards – unique in acknowledging outstanding achievement across many sectors of society leading to the protection of our coasts and oceans. They bring together the marine community, including elected officials, scientists, authors, photojournalists, and media figures, to recognize those who act on behalf of the oceans and to discuss innovative new ideas for protecting Earth's largest, most important habitat.
This year's awards will include a cocktail reception, auction and dinner ceremony held at the beautiful California Academy of Sciences. Each Benchley winner will receive a striking award statue designed by renowned marine artist and ocean activist Wyland.
View the invitations: Long Form  Short Form
Top
The Venue
The California Academy of Sciences** is a one-of-a-kind venue featuring the deepest coral reef exhibit in the world, a 4-story tropical rainforest, a towering T-Rex skeleton, a colony of African penguins, and a fully-immersive digital screen by which to fly to the farthest reaches of the Universe. It is proud to be one of the greenest museums on the planet, with a 2 ½ acre Living Roof, an expansive solar canopy, an extensive water reclamation system, and walls insulated with recycled blue jeans. Blue Frontier Campaign is delighted to host the 5th Annual Peter Benchley Ocean Awards at this stunning and innovative venue. To learn more about the Academy and for directions, visit its website.

View 5th Annual Peter Benchley Ocean Awards in a larger map
**The California Academy of Science is not a sponsor nor does it endorse this event or benefit from any fundraising activities.
Top
Master of Ceremonies

Jim Toomey is a popular American cartoonist famous for his ocean and shark themed comic Sherman's Lagoon. Toomey received his B.S.E. from Duke University's Pratt School of Engineering in 1983, an M.L.A. from Stanford University in 1995, and a Master's of Environmental Management from the Nicholas School of the Environment and Earth Sciences in 2008. His cartoon strip, Sherman's Lagoon, is distributed by King Features Syndicate, and appears in over 250 newspapers in North America and in over 30 foreign countries. A dedicated marine conservationist and sailor, Jim has generously donated his art to a number of marine causes. He is a long-time board member of Blue Frontier Campaign and illustrator of its book 50 Ways to Save the Ocean.
Top
Where to Stay
Blue Frontier Campaign recommends staying at The Orchard Garden Hotel, San Francisco's innovative 'green' boutique hotel. Nestled in the heart of San Francisco, Orchard Garden Hotel is California's first generation of true eco-friendly hotels – built to the national standards for 'green' buildings developed by the U.S. Green Building Council. Mention Blue Frontier Campaign to receive a 15% discount.
466 Bush Street | San Francisco, CA  94108 | 415-399-9807 | www.theorchardgardenhotel.com
HOST & SELECTION COMMITTEES
A very special thank you to the members of the 5th Annual Awards Host and Selection committees.
Host Committee: Jenifer Austin Foulkes, Wendy Benchley, Laura Bowling, Angel Braestrop, Sally Bingham, Maria Brown, Meg Caldwell, Roxy Carter, Deb Castellana, Warner Chabot, Martha DiSario, Dr. Sylvia Earle, John Frawley, Maggy Frias, Scott Fielder, Randy Hayes, David Helvarg, Ted Howard, Mary Kadzielski, Barbara & Greg McGillivray, Jenny Miller Garmendia, Ralph Nader, Wallace J. Nichols, Vicki Nichols Goldstein, George Orbelian, Dr. Steve Palumbi, Susie Reid, Dirk Rosen, Shari Sant Plummer, Dr. Jerry Schubel, Isis & David Schwartz, Mark Shelley, Mark Spalding, Michael Stocker, Mike Sutton, Dr. Greg Stone, Diane & David Toole, Jim Toomey, Lara Tripelli, Charlotte Vick, Dr. David Wilmot, Wyland, and Cindy Zipf.
The 5th Annual Selection Committee was comprised of  Wendy Benchley, David Helvarg, Dr. Nancy Knowlton, Dr. Enric Sala, Dr. Greg Stone, and Jim Toomey.
Top
MEDIA RESOURCES

March 9 Press Release President Anote Tong of Kiribati to Receive Peter Benchley Ocean Award
February 14 Press Release Announcing the 5th Annual Benchley Awardees
February 21 Press Release – CA  Long-time Coastal Champion one of 3 California winners to be honored with Peter Benchley Ocean Awardsa
May 2nd Mission Blue profile
Top
SPONSORS of the 5th ANNUAL AWARDS
Thank you to the sponsors of the 5th Annual Peter Benchley Ocean Awards.
Wine & Bubbly Sponsor:
Blue Planet Sponsors
Wendy Benchley
Reef Sponsors
Meg Caldwell
Scott Fielder
Shaw Family Foundation
Mangrove Sponsors

Diane & David Toole
Isis & David Schwartz
Julie Packard

Susan Reid   |   Shannon & Ted Howard

Auction Item Donors
InterContinental The Clement Monterey, Monterey Aquarium, Dr. Steve Palumbi & Hopkins Marine Station, Mike Sutton, Mark Shelley & Sea Studios Foundation, Paul and Christine Kaplan, Chapellet Estate Vineyards, Isis & David Schwartz, Blue Ocean Film Festival, MARE, Jim Toomey, David Helvarg, Dr. Jerry Schubel & The Aquarium of the Pacific, Oceanic Society, Beach Blanket Babylon, Wyland, Brian Skerry, Claudio Garzon, Courtney Mattison, Ocean First Divers, and Louie Psihoyos, One World One Ocean, Artist Apollo, PlayaViva.